1/14 RC Hydraulic Mining Excavator K970
Package Type:

Aluminum Alloy Box

Email us at Eaglemach@foxmail.com if assistance needed!



Need to pre-order first,then arrange production,lead time 2-3 weeks!
High End 1/14 RC Hydraulic Mining Excavator K970 Model
Hobby Exclusive !!!

1. Advanced Automatic Docking 6-way Hydraulic System
2. Standard Installed Sound&Light System,Quick Connect
3. 2.4 GHz 18-Channel PL18 Lite With Color LCD Touch Screen
4. Art Class Scaled Details
5. LCD Display In Diver Cab
The whole machine is processed by CNC precision processing with a weight of 100KG aluminum alloy blank,processing time up to 202 hours.The tool path length can be 5 kilometers,uses up to 2300 screws. At the same time,our designers do Hidden processing to achieve high simulation strength, high dynamics is a violent monster, static is seductive, beautiful jade drive walking and rotation,using Cool Ting many years of planetary deceleration technology to improve (brushless motor adopts Japanese strong magnet) single drive wheel torque reaches amazing 80KG is suitable for various operating environments such as sandy muddy shallow water beach.The slewing disc adopts the real machine structure (cross roller bearing). The plane clearance is 0.01 horizontal shaking 0.02 vertical shaking 0.02.The rotation is equipped with a buffer shock absorber to eliminate mechanical shaking during left and right rotation. The hydraulic system adopts Italian pump as the main pump. The hydraulic valve adopts modular variable rotary plug injection valve (variable means that the number of reversing valve channels can be increased or reduced according to personal needs). Spool precision grinding, coordination accuracy 0.006, factory pressure 6Mpa No leakage in the next 10 minutes. After repeated tests, the cylinder hangs 14.5KG heavy objects for 7 working days without losing the cylinder.The reversing valve steering gear adopts a customized short-body steering gear. Small size and large torque. Fast response speed. High precision. Long service life. Real machine dust-proof ring + seal ring + wear-resistant strip structure (due to the inconvenience of technology retention, the picture is provided for reference). The material is brass welding treatment. The cylinder telescopic rod is easy to scratch. The 304 mirror guard plate is added. The whole machine oil circuit adopts high-pressure hose+ The combination of copper and hard pipes is the first to use flanges to connect soft and hard pipes, which is also one of the highlights of the 970. The running wheels and pins of car are made of stainless steel. Anti-corrosion and anti-rust. The whole car involves a variety of processing techniques such as CNC. Core walking machine, wire cutting, etching, laser cutting, copper pipe bending, laser welding, sheet metal welding, electroplating, lost wax, sandblasting anode, and other long processing cycles. The complicated assembly is difficult, just to present a perfect 970 to everyone.

Specification:
• Scale: 1:14
• Stainless steel,alum-Alloy body
• Custom 2.4GHz 18-channel with color LCD touch screen
• High intensity light system( Installed)
• Optimized steel hydraulic system to 6Mpa
• Scale operator station (can fit a driving figure)
• Efficient undercarriage
• Reliable upgraded hydraulic valve and adjustable pump
• Undercarriage rotate degrees 360
• Massive full brushless system(including driving&turning)
• Default come with quick connect to upgrade attachment
• Driver cab LCD display,digital oil pressure display
• Battery: Lipo 3S,11.1V,XT60 terminal
• Battery compartment: 129×70×58mm
• Deadweight: 31kgs
What's Include:
1. A Ready-To-Run 1/14 RC Hydraulic Mining Excavator K970-100 Machine with Radio Control,without Battery&Oil!
2. Default come with quick connect to upgrade attachment in future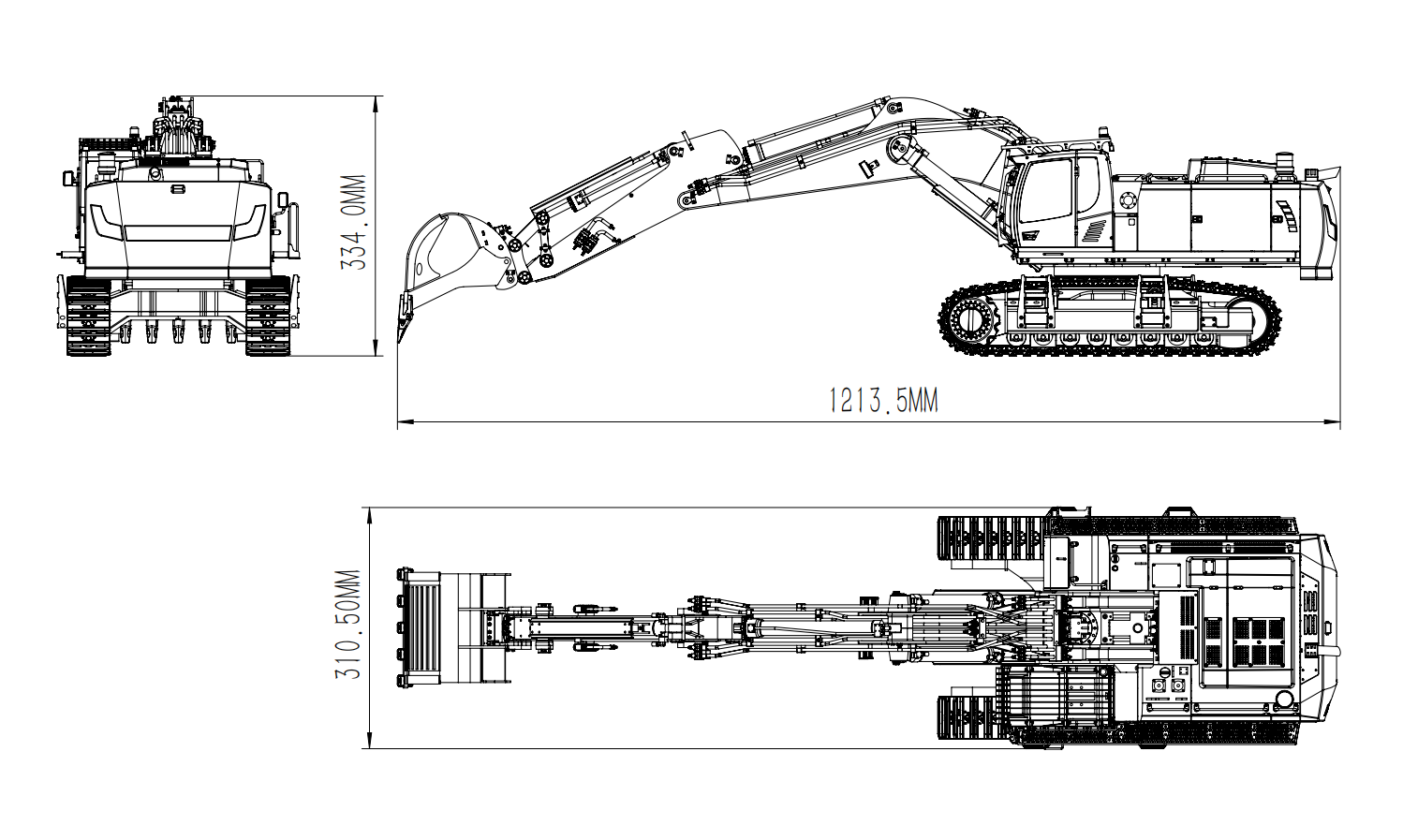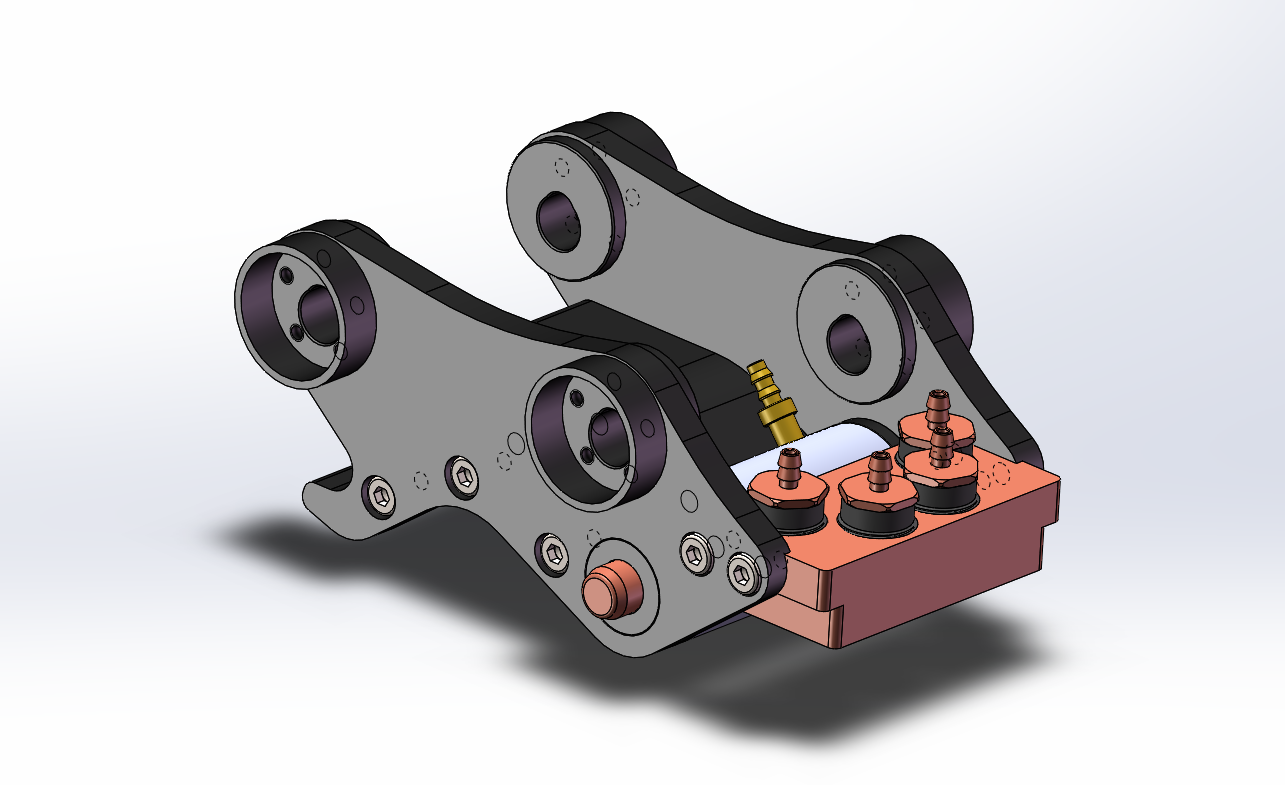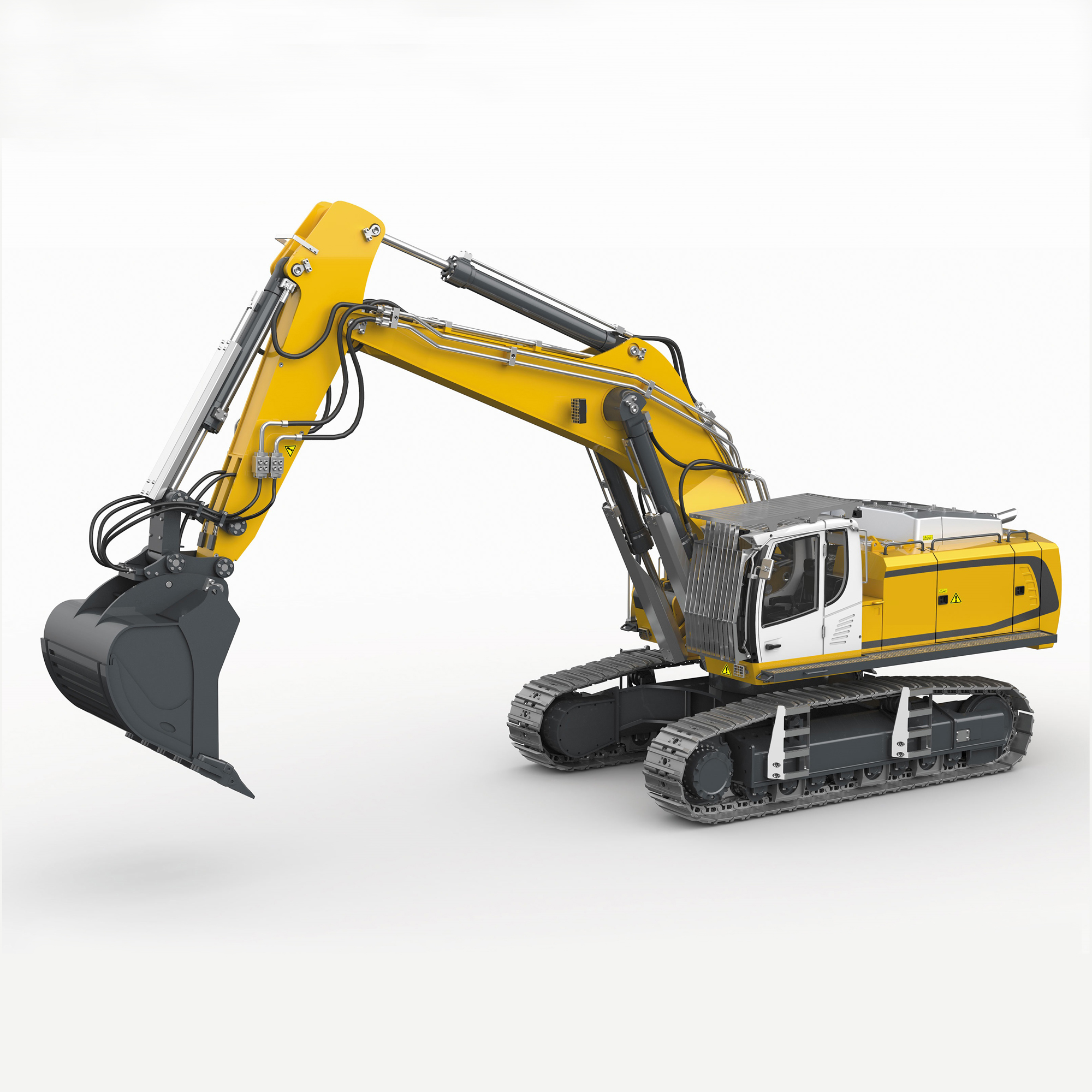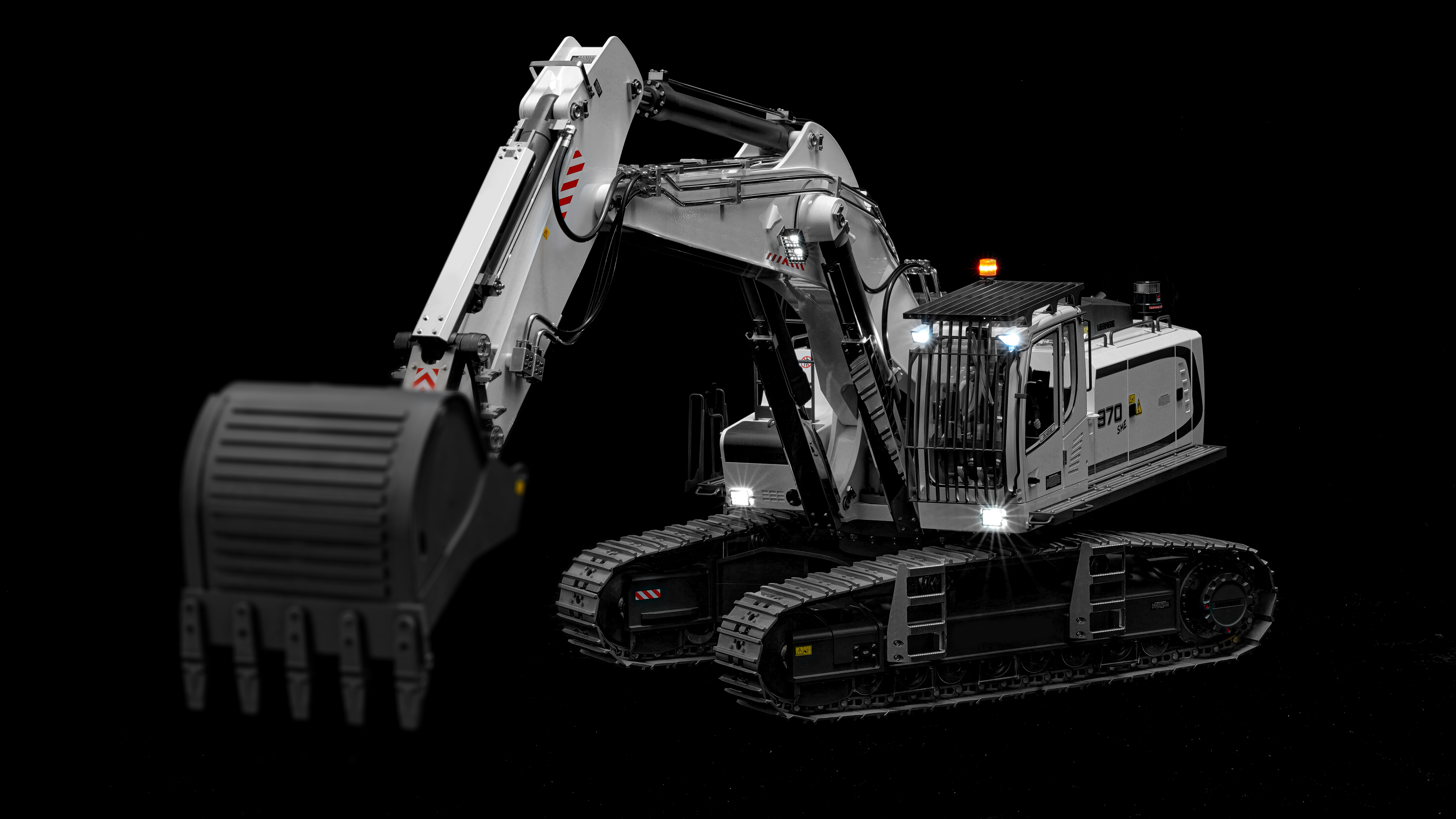 ---
Shipping Policy
Generally speaking,we can ship to virtually any address in the world!However there are restrictions on some products, so they cannot be shipped to international destinations. Limited/Restricted Payment Options may be required for some countries.You could send us an e-mail if you are not so sure,we will be glad to talk with you about these details.
And based on the shipping freight quote on our shop,usually we ship by express like DHL/Fedex/TNT or UPS etc,and it takes around 7-10 business days to reach you in countries in EU,North America and Oceania etc. And here below is the operation time for your reference.
Order Processing Time: 3-15Days.

Express Shipping Time: 7-15Days.
Free Shipping/Post Shipping Time: 15-35Days.

Return&Change
You have 15days unpon receiving your order to return and change,please contact us for instructions first for return or change,goods must be returned in its original condition.Shipping is borne by buyer,and some items are subject to be charged a 10% restocking fee based on their returned condition then refund you.
Warranty

Official channel ordered scaled hydraulic model is warranted for one year except electrical&worn parts,for your benefits,please buy from official channel! Eletronics we only gurantee full function when receiving,damage or failure due to user's error of assembly,modification,misoperation or failure to perform routine maintenance are not covered by warranty!